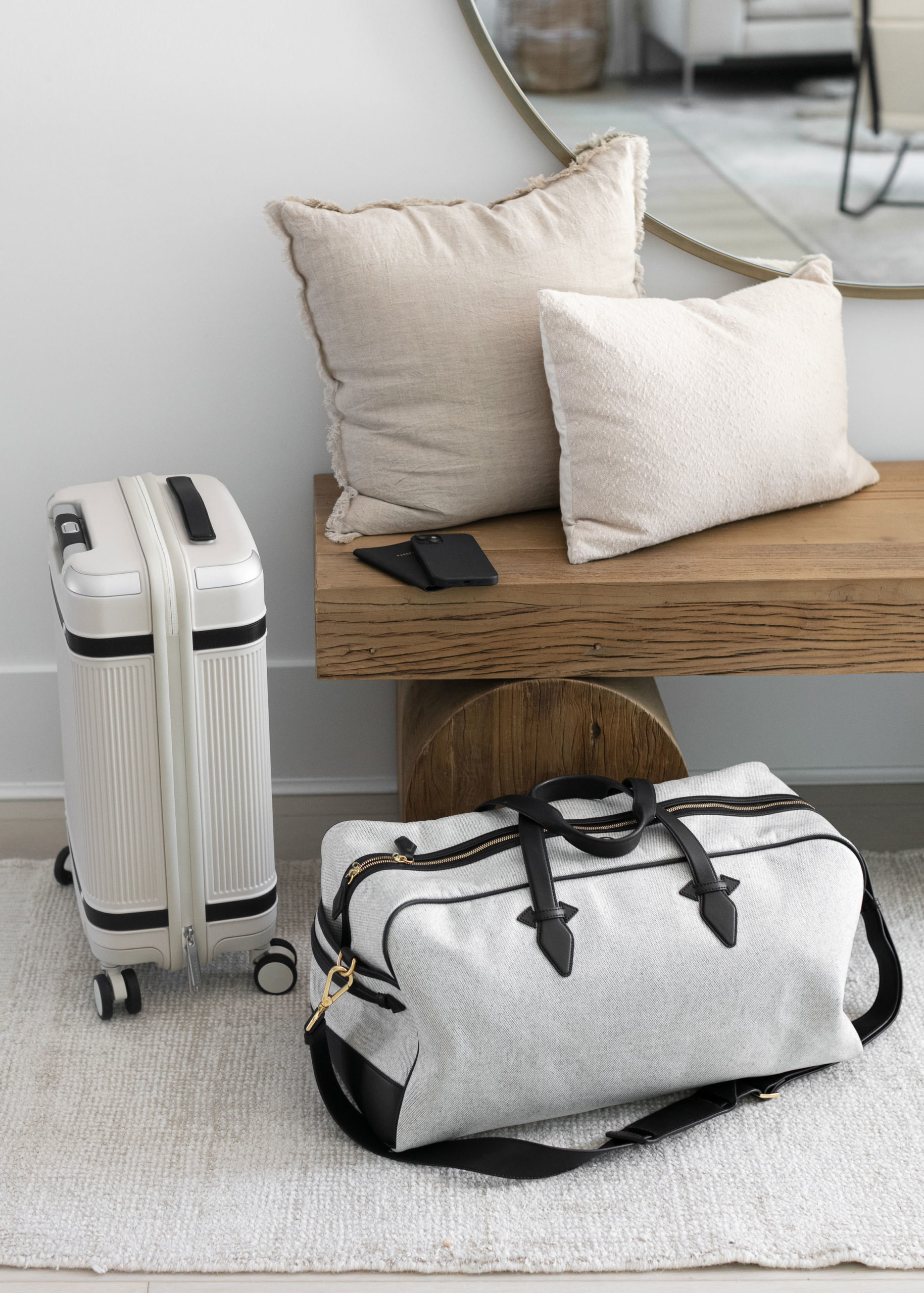 Back in March, I shared this blog post with a list of what I had packed for the twins and myself during our hospital stay. Since I knew I was having a C-Section, I planned to possibly be at the hospital for 3-4 days. We ended up getting out in 2, so I didn't use all the things that I brought because it was a short stay! Here's an updated list of the items I did and didn't use:
What I Did Use
For Me
Toiletries: I didn't use many of the toiletries that I brought since our stay was so short, but I was glad to have some skincare and shower items to use when I showered!
Eye Mask: Essential for napping during the day when it's bright in the room
Amazon Slide Sandals: Appreciated that they were easy to slip on and off without having to bend and waterproof for showering!
Pillow: Must have! Hospital pillows are not comfortable at all and I liked having my silk pillow case on it.
Nipple Cream
Robe: I changed into this the day after my c-section and was glad to be able to get out of my hospital gown but still wear something really comfortable and lightweight.
Button Down Nightgown: Wore this the second day, too. It was nice to have something loose to wear that sort of resembled clothing!
For The Babies
2 Car Seats with Infant Inserts
Outfits for First Hospital Photo
Pacifiers: Was glad to have these because the hospital didn't give us any (though I'm sure we could've asked!)
Barefoot Dreams Blankets (this one and this one): Used these a lot when holding them or to make them cozy in the bassinet.
Hat (1 per baby): They were always wearing one!
Velcro Swaddles (2 per baby): Glad to have these because neither of us are good at swaddling with the hospital blankets like the nurses are!
Zippered Footies (2 each in newborn and preemie): Only used preemie size, but glad I had options!
What I Didn't Use
For Me
iPad: We didn't use this but I don't regret packing it, especially since it's lightweight! If we had a longer stay it would've been nice to have the option to watch a show or look up things on it in lieu of packing a laptop.
Makeup: I brought a few items to do my 5-minute face, if I was feeling up to it. Had we been in the hospital longer, I may have wanted to on the 3rd or 4th day just to do something with myself!
Belly Binder
High Waisted Pants
For The Babies
Zippered Footies: Didn't use the newborn size, but I don't regret packing both to have options!
Ultimately, what you pack and what you'll use in your hospital bag is so personal. Some people roll up to the hospital with nothing, others go with 15 options and a full-size suitcase. I'm glad I had extra options this time around had we needed to stay longer — I'd rather be over-prepared than under-prepared!
More Helpful Blog Posts On This Topic: