The hospital bags are packed and we are ready to meet these babies! It feels like just yesterday that I was packing up for our hospital stay to have Liam and here I am doing it again for our second and third! What you pack in your hospital bag is a pretty personal decision. Some people like a lot of creature comforts and to pack more than they may need, some people keep it really simple or don't even pack a bag. I'm somewhere in the middle, erring on the side of being pretty low maintenance when it comes to what I bring. When Liam was born, we weren't allowed any visitors, so I stayed in my hospital gown for 90% of our time. This time around, we can have people come to the hospital, so I'm packing a couple of options to help myself feel just a little pulled together. Plus, I don't know how long our stay will be, but I'm operating on the assumption that it will be a bit longer than when Liam was born so I want a bit more with me this time.
Here's a look at what I'm packing in my hospital bag: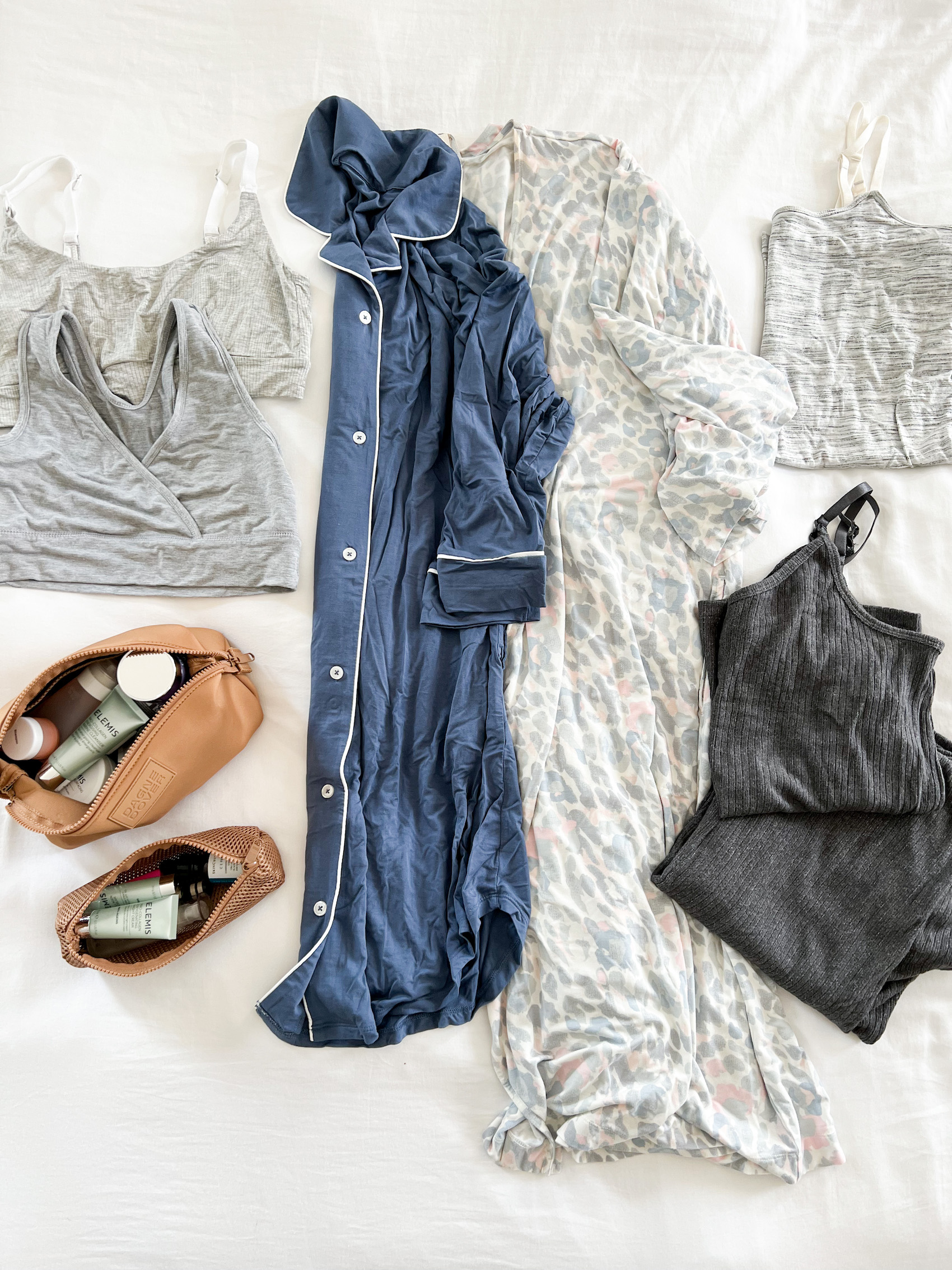 For Me


For The Babies

I will share an updated post with what I actually used after our stay!
More Helpful Posts: