A look at a few things I've purchased from Amazon lately…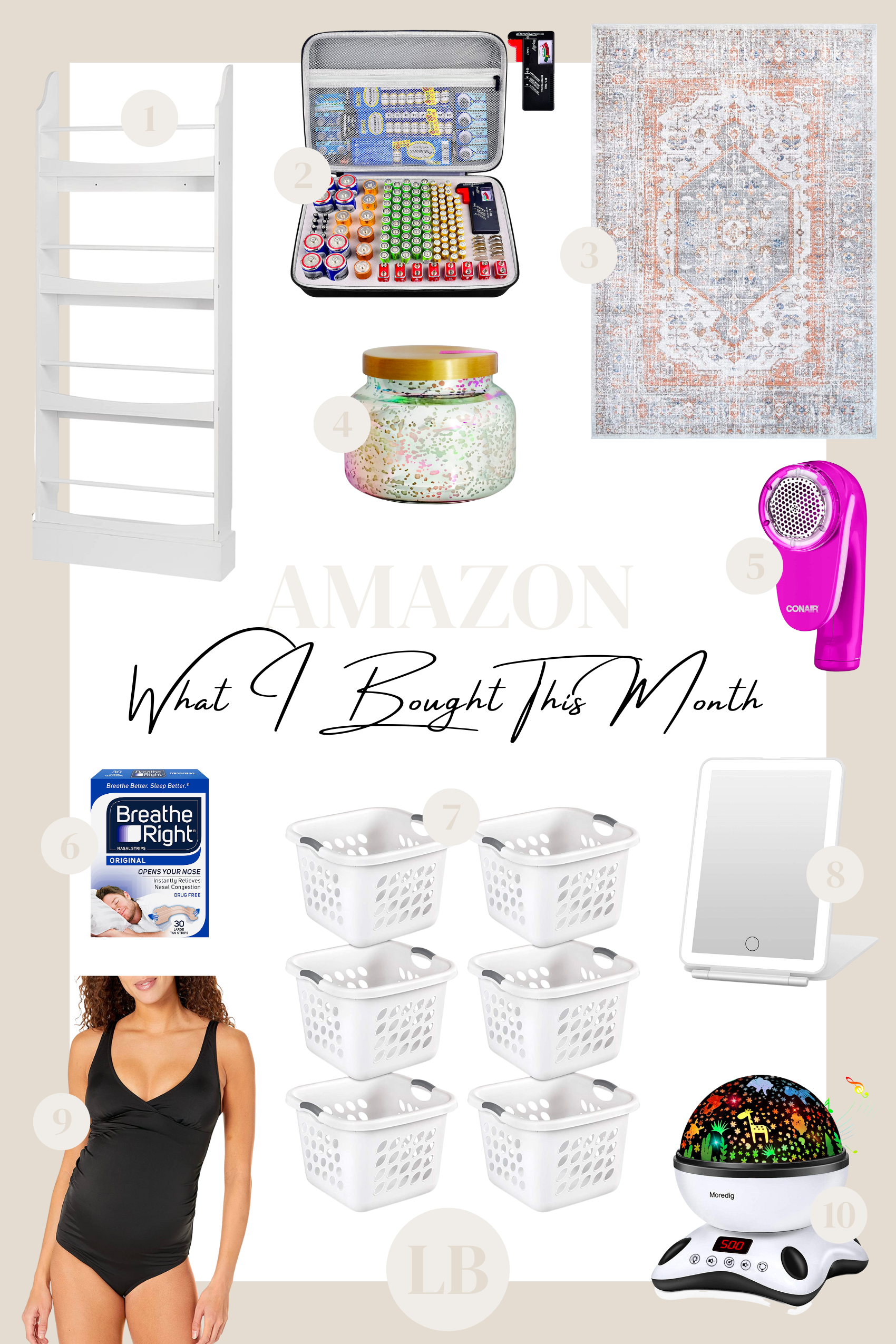 Kids 4 Tier Bookshelf – I bought 2 of these to organize the many books that we have in the playroom! We're working on a bit of an overhaul in there to make it more functional, so these will be nice to have.
Battery Organizer Case with Tester – As part of my nesting, I organized our batteries, haha! It's just nice to have one designated spot that they all live.
Area Rug – I actually have this rug in my office and love it so much that I bought it to put in our living room. It's beautiful!
Capri Blue Candle – One of my favorite brands of candles – they smell so good!
Conair Fabric Shaver – A true must-have item for the home. This helps make any fabric look brand new. I've used it on clothes, furniture, blankets, and more.
Breathe Right Nasal Strips – This is something that I've used quite a bit of in the second half of my pregnancy, but never used when I was pregnant with Liam. With a couple of colds and just general pregnancy congestion, these work great to help me breathe better at night!
Laundry Baskets – The amount of laundry we produce is about to triple, so more laundry baskets were necessary to buy! We have had this exact kind since getting married and they work great.
Travel Mirror – I love the compact size and the fact that it holds a battery charge for quite awhile.
Maternity Swimsuit – If you're in the market, this one is great! It's simple, comfortable, and ships quickly on Prime.
Light Projector – I bought this to put in a little gift basket for Liam "from the babies". I think he will love seeing the pictures/lights on his walls at night!