In continuation of the Build Your Basics series for 2023, we're talking about concealers and under eye products today! Like all makeup products, concealer and under eye products can be very subjective. Depending on your skin type, other products you're using, and personal preference for how they look, what works for one person may or may not work for another.
I tend to prefer a good amount of coverage under my eyes and any other places that I use concealer. I like to use a light shade that helps to brighten, too. I think having a really good concealer goes a long way in "waking up" your face and creating a cohesive makeup look.
Let's dive into my concealer and under eye product recommendations:

Light Coverage Under Eye Products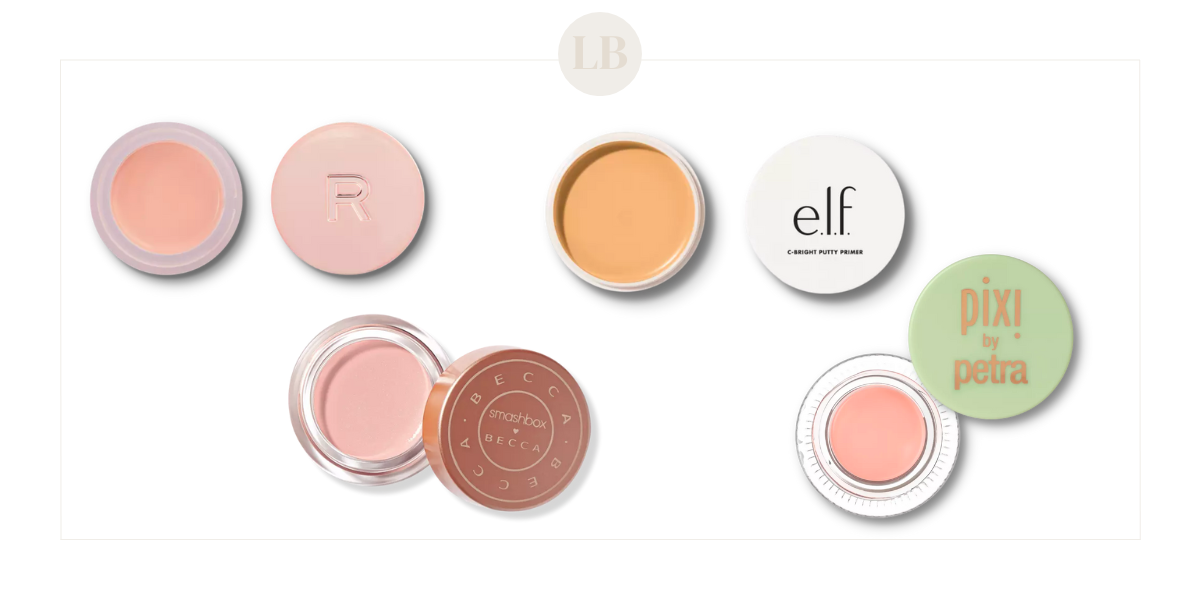 My Light Coverage Picks
Under Eye Brightener

Medium Coverage Under Eye Products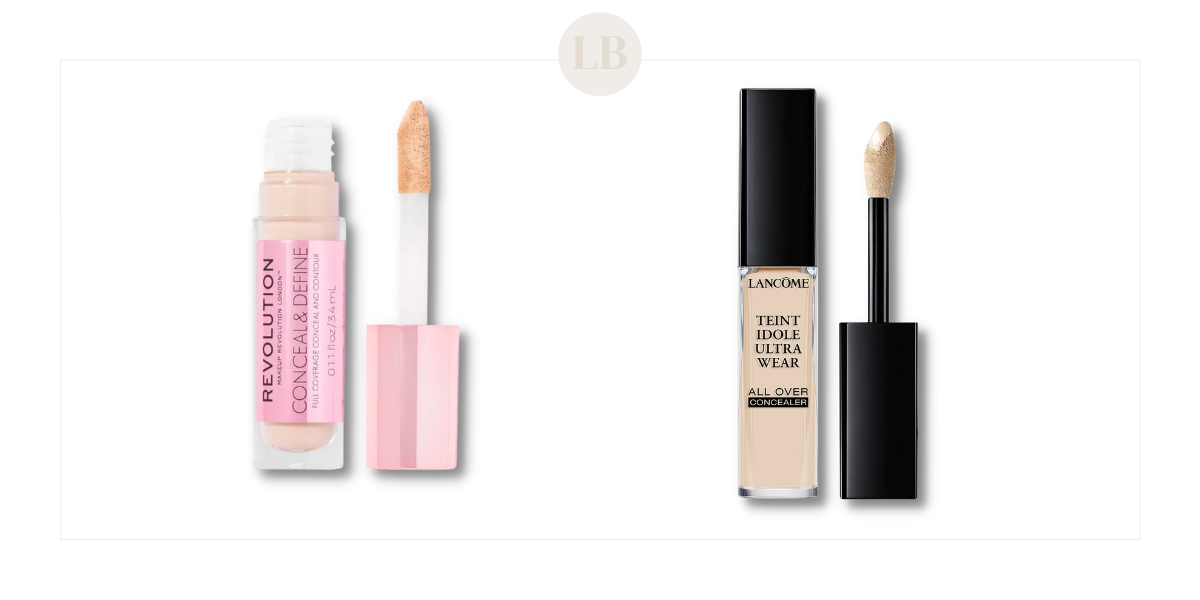 My Medium Coverage Picks
Budget Concealer
My Favorite: Makeup Revolution Conceal & Define Concealer in Shade "C1" (Price: $7): I was pleasantly surprised by how much I like this concealer! Although it says full coverage, I found it to be much lighter in coverage than the e.l.f. concealer. It was easy to blend and felt hydrating. It didn't crease on me, which is a big thing I look for in concealer. Because it's lighter coverage, I find myself reaching for it on minimal makeup days when I just need a little bit of color correction and concealing under my eyes. I wouldn't use it on a day that I was doing a full makeup look. I would say it's fairly comparable to Tarte Hydrocealer.
High-End Concealer
My Favorite: Lancome Teint Idole Ultra Wear All Over Concealer in Shade "90 Ivorie Neutral" (Price: $29): I found this to be lighter coverage than shape tape/creaseless, so I put it in this category even though it's considered a full coverage option. It's not as thick of a formula as my full coverage picks, but still provides a good amount of coverage with good staying power.

Full Coverage Under Eye Products

My Full Coverage Picks
Budget Concealer
My Most Reached For Concealer
My Favorite: Tarte Shape Tape in Shade "16N Fair-Light Neutral" (Price: $31): this is my every day concealer. use more for more coverage, but a little goes a long way. I like that it adds a bit of a brightening effect and doesn't settle into any fine lines or wrinkles. There's also a creamy version!
Special Event Concealer
My Favorite: Tarte Creaseless Concealer in Shade "13N Fair-Light Neutral" (Price: $29): If I have a special event or something where I don't want my concealer to MOVE, this is what I use. It is truly creaseless and creates a flawless finish for my under eyes.

This Month's Test Item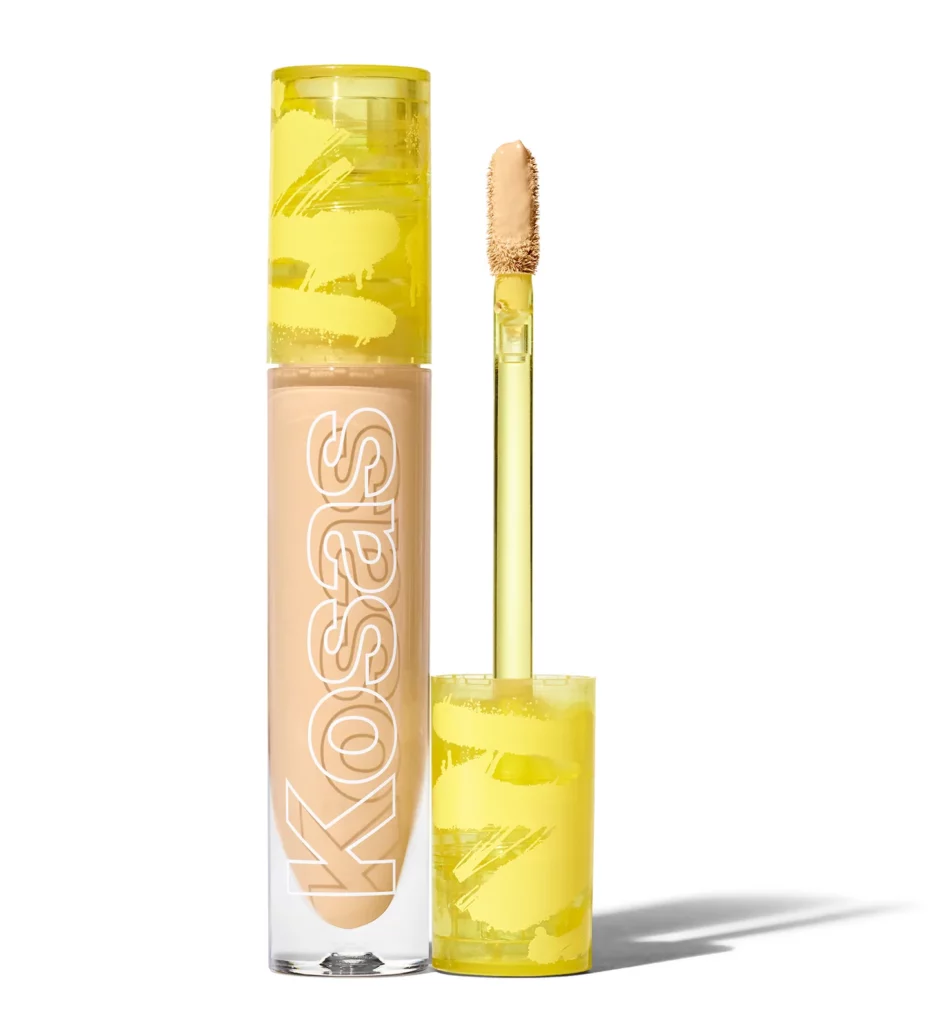 Product Info
Price Point: $30 for .20 oz
Shade Range: 28 Shades
Shade I Tried: 2.5
Key Product Info:

Medium coverage
Vegan, cruelty-free, and gluten free
Has skincare ingredients: Caffeine and Pink Algae Extract (brightens), Arnica and Provitamin B5 (soothes), Peptides and Hyaluronic Acid (plumps)
My Thoughts
I can see why people like this! Admittedly, I didn't do a great job on picking a shade (which is hard to do online!), so I would probably like it even better if I had the correct one. My error aside, it blended out well and didn't cause much creasing under my eyes. After wearing it, I can confirm that it is medium coverage – just enough to conceal dark circles, but not so much that it looks too heavy. I didn't love the applicator wand as it is pretty flimsy, but that wouldn't keep me from buying it or recommending it.
More Posts In This Series