We are barely getting into true fall weather here in Raleigh and I'm already having so much fun putting outfits together. Fall is definitely my favorite season to dress for. I love the rich, earthy colors, the textures, and the layers. Since I was pregnant last fall, I couldn't get quite as creative with my outfits and ended up wearing a lot of the same items over and over. I've enjoyed sourcing new items to add to my closet and finding different ways to wear things that I love from previous years.
I recently added a few new items for the fall/winter season from ABLE. I've been a fan of their clothing and accessories for a few years now. This denim jacket is one of my most-worn items, along with a maxi skirt from last year. Not only do I love the quality and style of their products, but I love their mission as a company. They empower women by providing high-quality jobs, living wages, and safe working conditions for their employees. They are incredibly thoughtful about their manufacturing processes and partners, as well. It's a company that I can feel good about supporting and also love the products they create.
Here are the new items I've added to my closet recently:
Use code LAURENHOLIDAY40 for 40% off site wide!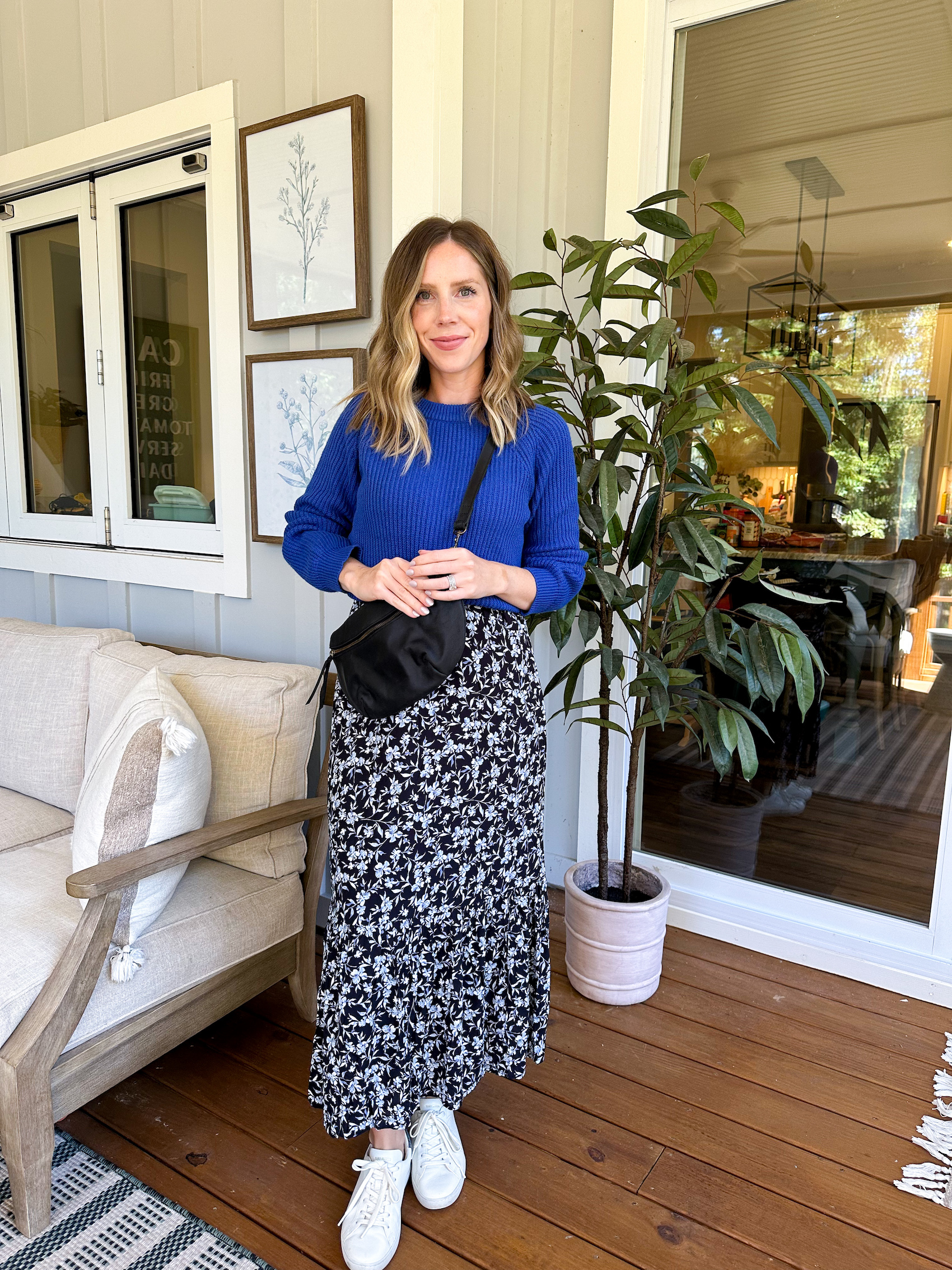 A classic crew sweater is a fall/winter wardrobe staple. I have so many neutral options, so this blue caught my eye! I love that it can be worn casually with jeans and sneakers or dressed up a bit more with a skirt and heeled booties.
I'm not a big dress-wearer, but I love a maxi skirt. This is my second maxi skirt from ABLE and it is just perfection! I love the print on it. I'm 5'6″ and it's the perfect length.
We all know I'm a belt bag girlie, so this was a no-brainer choice for me. I love that the strap is adjustable to make it fit more like a crossbody on me, or I can wear it closer to my body as a belt bag.
Use code LAURENHOLIDAY40 for 40% off site wide!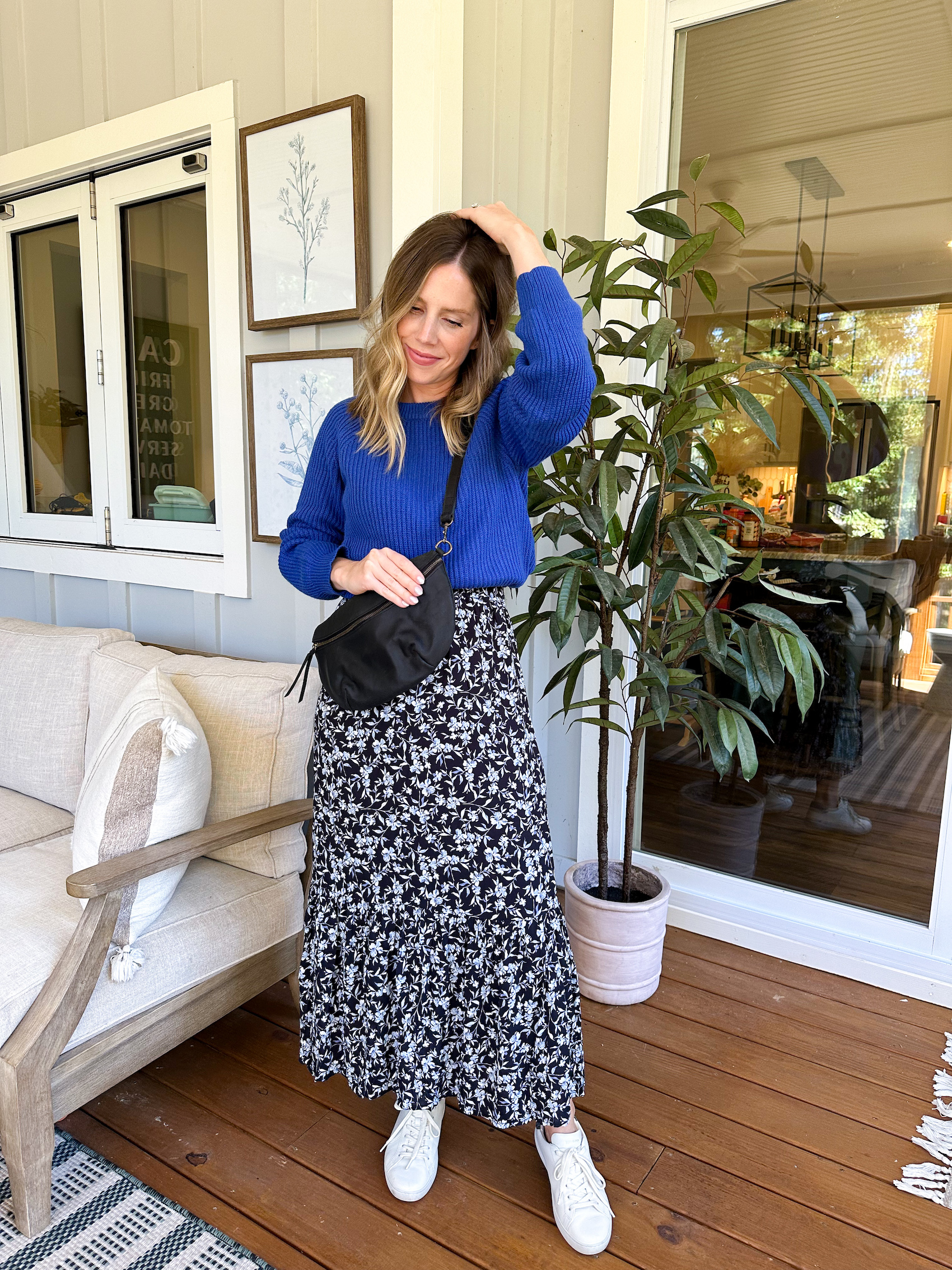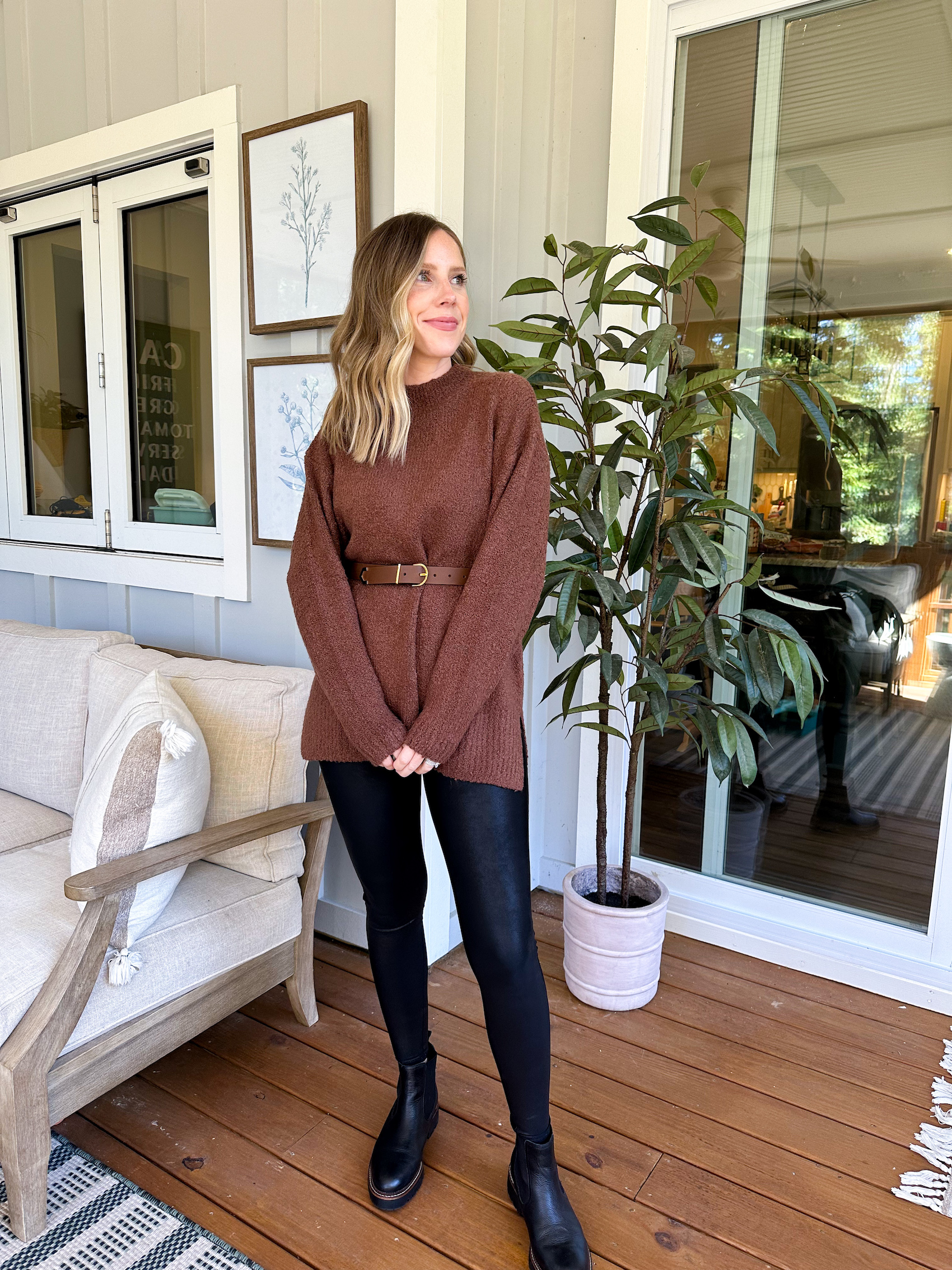 I wish you could feel this sweater – it is so soft! It's got a mock neck, which is perfect for me living in a more temperate climate. The length is just right to be paired with leggings, too.
It's been years since I've owned a belt, but there have been a few occasions lately that I've wanted one for outfits like this. I love the gold detailing on it!
Use code LAURENHOLIDAY40 for 40% off site wide!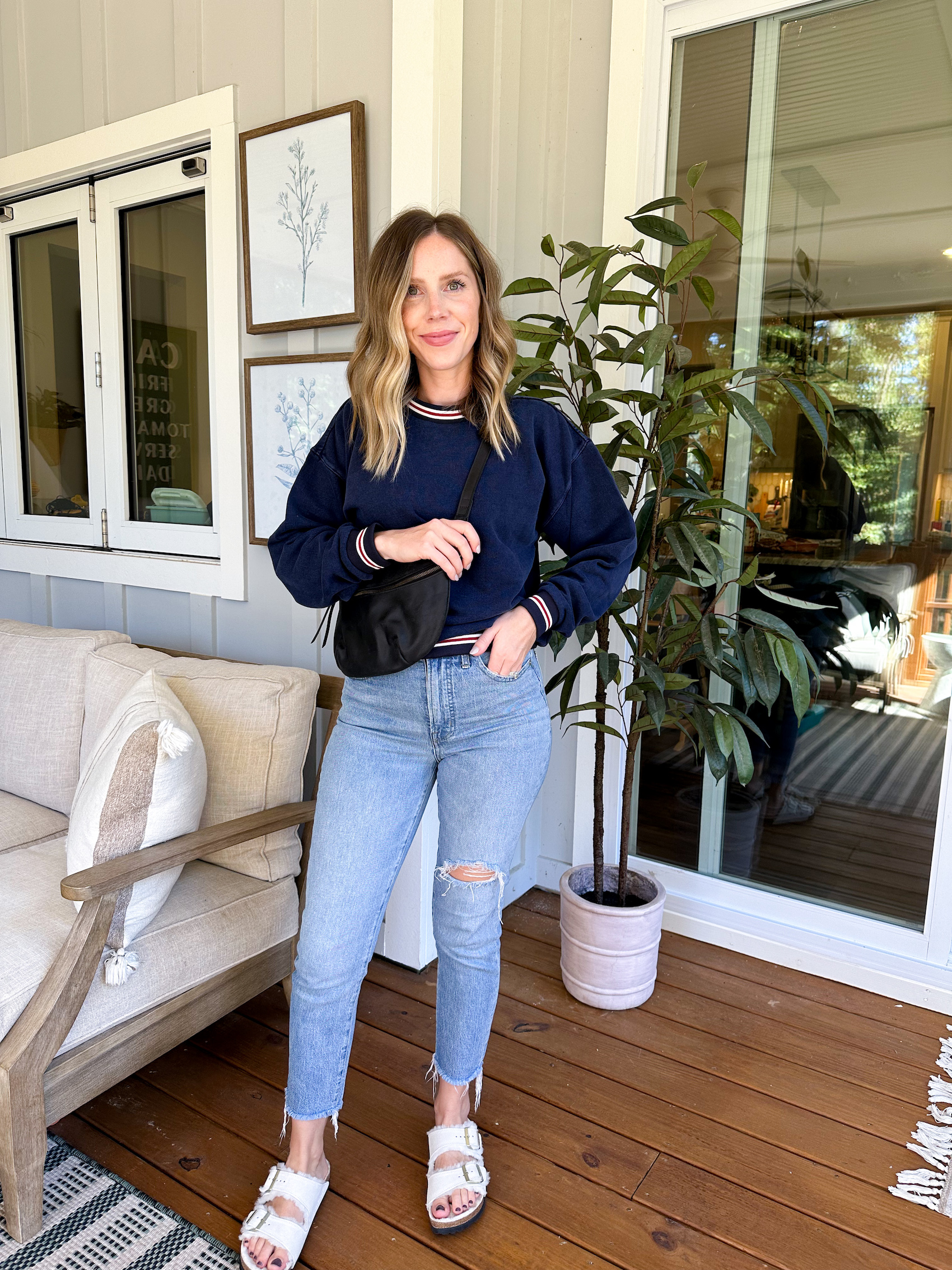 This sweatshirt is so fun with the stripe detailing on the collar and sleeves – it gives a bit of varsity vibes. I like that it's a bit elevated, so I don't feel too slouchy in it when paired with the right items.
Use code LAURENHOLIDAY40 for 40% off site wide!
Be sure to browse their other new arrivals, too!
Use code LAURENHOLIDAY40 for 40% off site wide!
This post was created in partnership with ABLE.