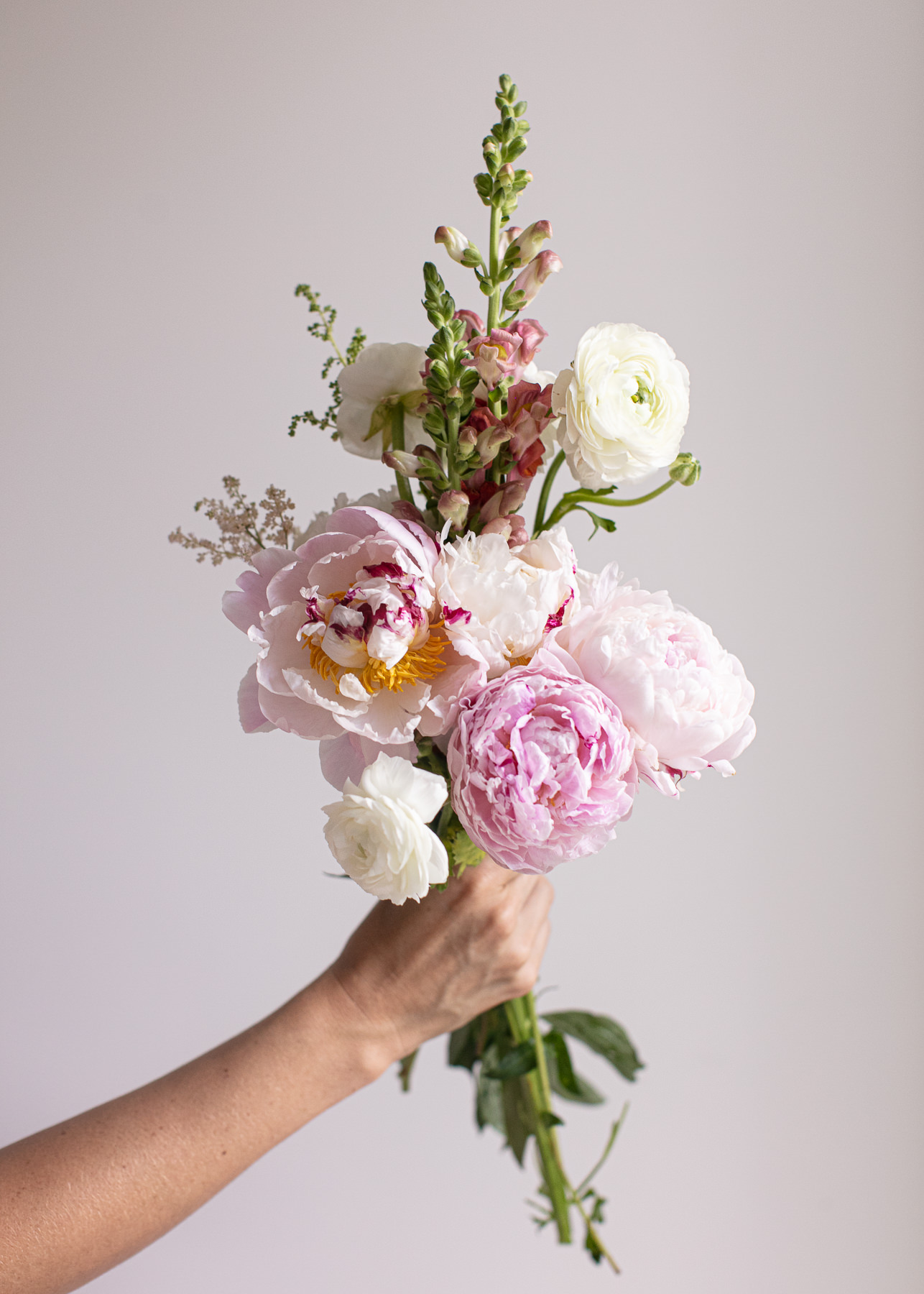 Hello and Happy Saturday! We started off the weekend with some homemade strawberry shortcake, so you know it's a good day already. We've got a fun little early Easter "party"/hang with our neighbors planned for tomorrow, so I'm looking forward to that!
Speaking of Easter, this dress would be beautiful for the occasion!
As I've mentioned before, my mom loves a creative project to be working on. She'll be staying with us for a few weeks after the twins are born, so I've been thinking up a few things she can be working on during that time. One of them is to hang this removable wallpaper in our playroom!
I tried this liquid blush yesterday after seeing it all over TikTok the last few weeks. It's really pretty! A little goes a long way and I was a bit heavy-handed with my first time using it, so I will use a lot less next time and see if I like it even more. I went with the shade "Happy".
Keep reading for a list of links shared this week and active discount codes. Have a great weekend!
Lately in LTK
Spring Inspo For the Home // Spring Inspo for the Closet
Links Shared This Week

Instagram Reels:
Active Discount Codes
ABLE – CODE: LAURENB15 (15% off)
ATHENA CLUB RAZOR – CODE: BOWN ($5 starter kit)
BAGGING RIGHTS – CODE: LAUREN20 (20% off)
BOLL & BRANCH – CODE: LAURENB20 (20% off)
DIME BEAUTY – CODE: BOWN20 (20% off entire order)
EQUILIBRIA – CODE: laurenebown (15% off for new & existing customers)
HATCH COLLECTION – CODE: LAURENB15 (15% off)
HIYA HEALTH – CODE: BOWN (50% off your first order)
HOME CHEF – CODE: LAUREN60 (60% off first three boxes)
KINDRED BRAVELY – 15LAUREN (15% off for first-time customers only, excluding gift cards, discounted items, and bundles)
LOOPY – CODE: BOWN10 (10% off)
LUMINEUX – CODE: BOWN15 (15% off)
MAGIC SPOON – CODE: LAURENEBOWN ($5 off variety pack)
MIRANDA FRYE – CODE: LAURENB (10% off + free US shipping)
NAVY HAIR CARE – CODE: LAURENLOVES (30% off)
NEWTON BABY – CODE: LAURENB15 (15% off + free shipping)
RITUAL – CODE: BOWN20 (20% off first month)
SPANX – CODE: LAURENBXSPANX (10% off sitewide + free shipping & returns (excluding sales)
TARTE – CODE: LAURENBOWN15 (15% off)