Next up in the Shop Your Closet series, I wanted to share a few ways to style the Kick Out Cropped Jeans from Madewell. There are a lot of different styles of jeans trending right now, but some of them come with a bit of a learning curve for styling. I love these ones because I find them flattering, but trendy. Here are 3 ways that I like to wear them:
1. Paired with a Sweater
I love this for an easy outfit that feels a little bit elevated. You could definitely swap the sneakers for a pair of mules or pointed toe flats to dress it up a bit, too!

2. Dressed Up for Date Night
My go-to outfit formula for a night out is a pair of jeans (blue or black), a blouse or camisole, and a structured jacket. It's a win every time!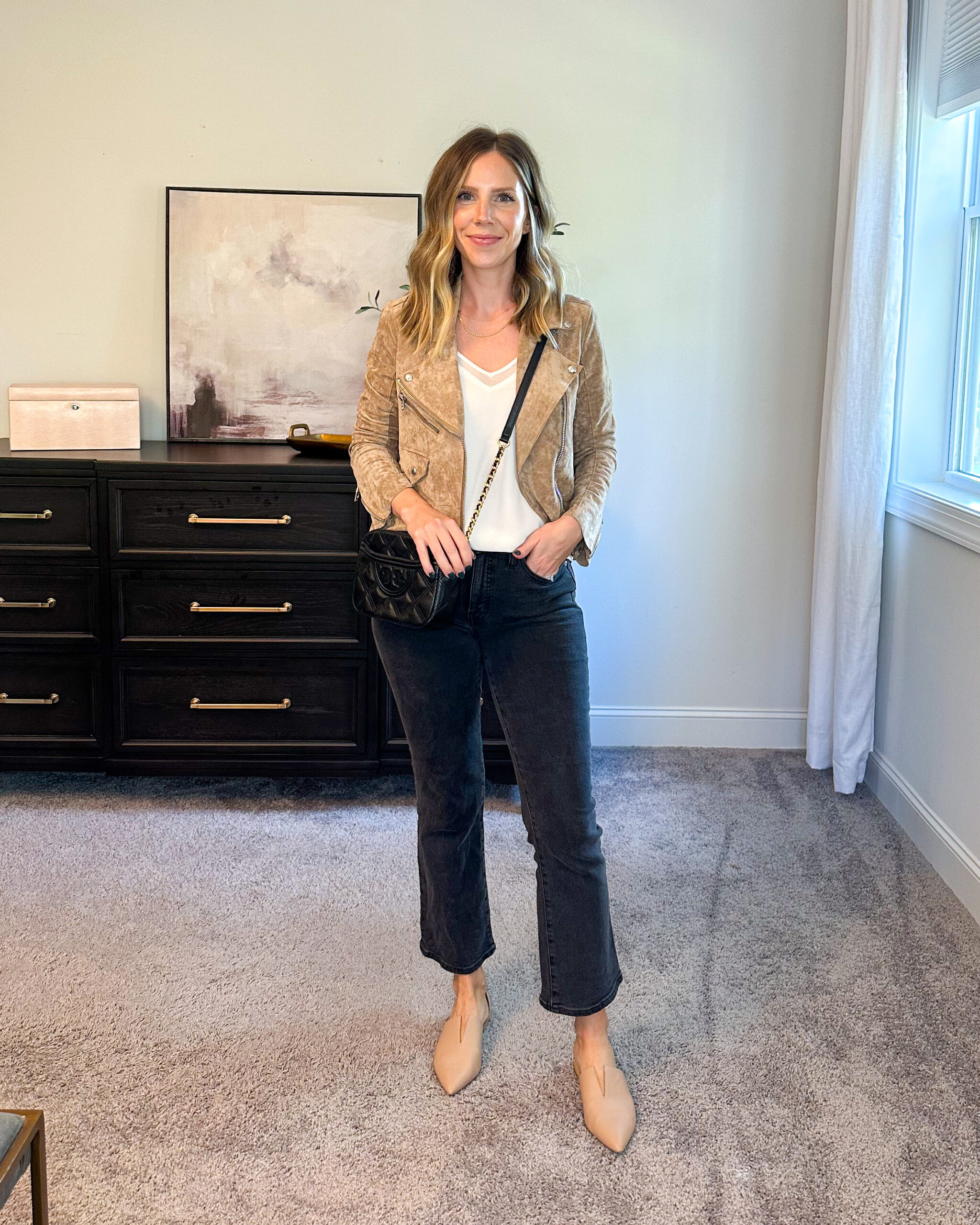 3. A Casual Look
How I will most often wear these jeans – with a comfy tee and some sort of top layer!