I'm reviving my "Shop Your Closet" series for the season! This is a series where I take common clothing items and share a few different ways that I like to wear them. The goal is to inspire you to find new ways to wear things that you already own. We all know that I love to shop, but I think it's also important to get good use out of the things you spend your money on. It can be easy for me to get stuck in a bit of a rut with how I wear something and then get a little bored of it. In doing this series, I find new and exciting ways to wear things which makes me wear them more often!
First up, I wanted to share a few ways to style a graphic tee. I love a graphic tee and always have! I think they're an easy way to add a relaxed element to an outfit without feeling slouchy. You can style them super casual or elevated – they're pretty transitional. Here are 3 ways that I like to wear a graphic tee:
1. Graphic Tee Paired with Joggers
This is the simplest and maybe most obvious to wear a graphic tee, especially if it's a bit more oversized. To make an outfit out of it, I add a jacket with a little bit of structure, a fun shoe, and a designer bag.

2. Graphic Tee Paired with Jeans
The simplest way to wear a graphic tee is to pair it with your favorite jeans. Add a jacket for some shape, a pair of your favorite sneakers, and you've got yourself an easy and comfortable outfit.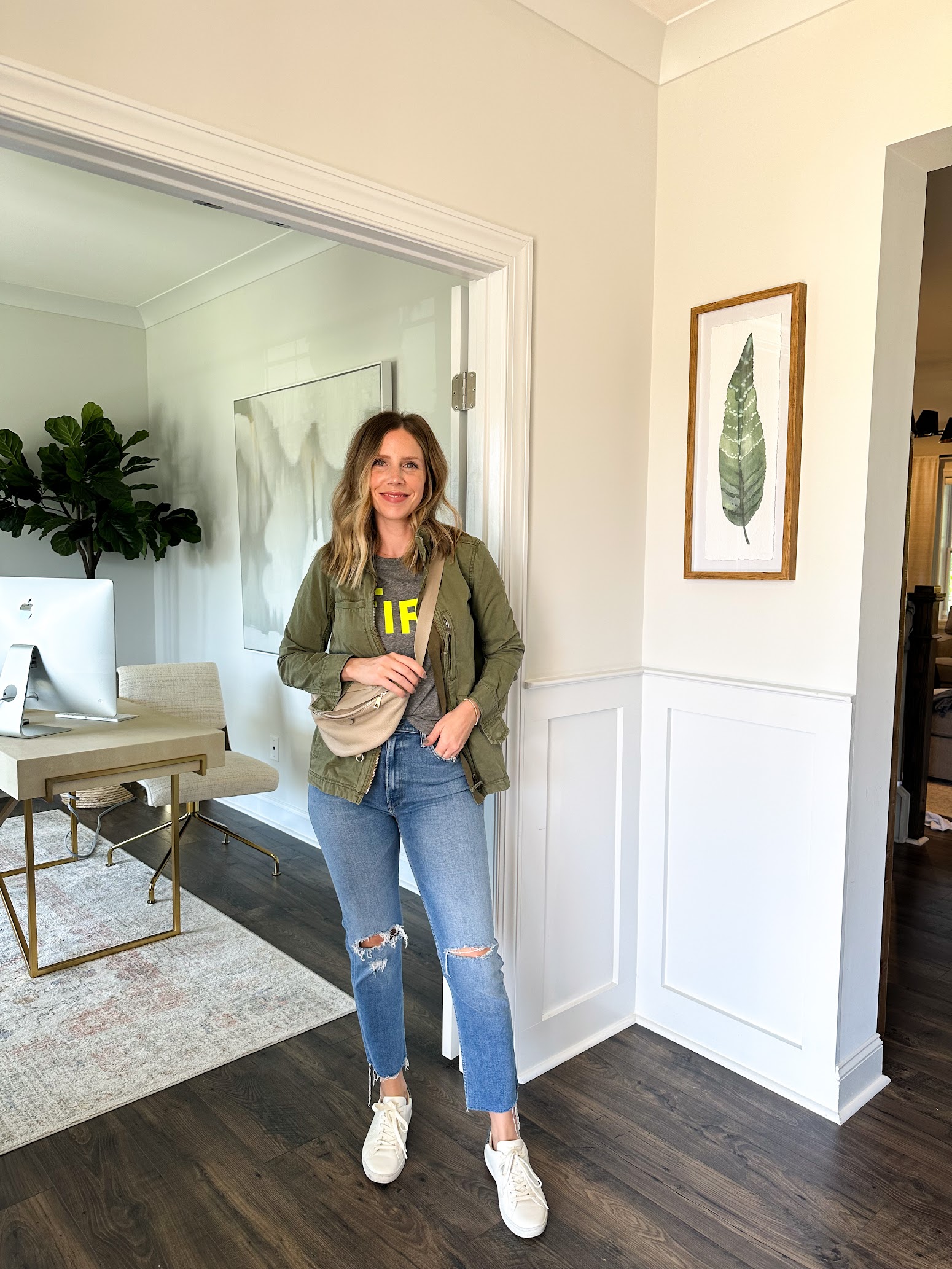 3. Graphic Tee Paired with a Skirt
The most fun way to wear a graphic tee is to elevate it with a skirt! I like to do this with either a mini skirt or a patterned maxi skirt. Adding a Moto jacket and booties adds to the elevated look of the outfit. d
Here are some other graphic tees I'm loving: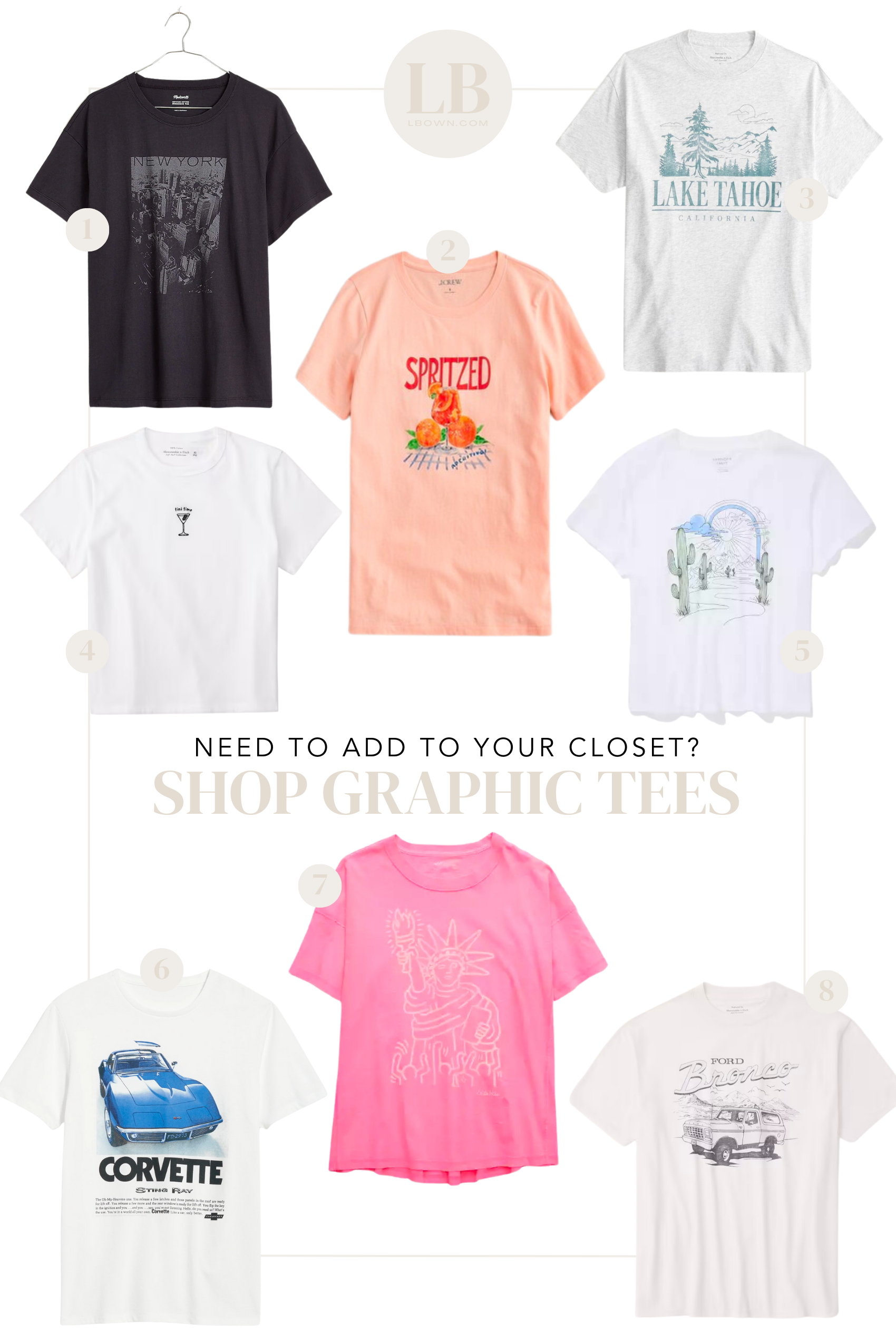 1 // 2 // 3 // 4 // 5 // 6 // 7 // 8